Say hello to Melek Gençer and Huo Rf, co-founders of border_less, an online platform that brings together narratives and views on art from different parts of the world.
We asked them how this online platform, aimed to provide new content and publication support to artists and writers, came into being, and talked about their new upcoming projects, dreams, goals, inspirations and their thoughts on Bil's.
Say hello to Melek Gençer and Huo Rf, co-founders of border_less, an online platform that brings together narratives and views on art from different parts of the world.
We asked them how this online platform, aimed to provide new content and publication support to artists and writers, came into being, and talked about their new upcoming projects, dreams, goals, inspirations and their thoughts on Bil's.
Photos by Elif Kahveci
---
Could you tell us a little bit about yourself? Where do you live and work? What do you spend most of your time doing these days?
Melek: Hi, I'm Melek Gençer. Since 2017, I have been the director of SPOT Projects. At the same time, I am the co-founder of border_less which we established at the beginning of 2018. I have been living in Cihangir (Istanbul) since I came back to Turkey from London in 2013 and I can describe myself as an "art professional". Huo, feel free to add something about me.
Huo: She is also super sweet, haha!
Where did you study in London, Melek?
Melek: I received my MA in Art at Christie's Education in London. Actually, let me start over: after graduating high school, I completed my BA at Northwestern University in the USA. I moved to London afterwards and then completed my MA at Christie's and returned to Turkey. Shortly after coming back, I started working at C.A.M Gallery – the experience that marks the start of my real interest in art. After C.A.M Gallery, I started working at Rampa Gallery in 2015 and met Huo there. Unfortunately, Rampa Gallery closed two years later, and I began working at SPOT Projects in 2017.
I'm pleased that SPOT Projects does not have the hassle of art sales or any other similar situation that art galleries usually have, and this also applies to border_less. Selling art isn't my thing, really. It is true that I can't imagine my life without art, but selling art is a whole different subject and it's not something that makes me feel good. This is the reason why I feel satisfied working in the education-side of SPOT Projects and being around genuinely curious people who are willing to learn. And then a year after, in 2018, we established border_less.
And what about you, Huo?
Huo: Hi, I'm Huo Rf. While describing my art practice, I'll mainly be talking about my high school years as I studied painting both in high school and college. I should mention that I worked with Taner Ceylan for 5 years as part of my school years. However, when it comes to my technique, I do not produce many paintings in my artistic practice. I am also a writer in my everyday life which I believe creatively supports my art practice. This authorship status attracts different collaborations, while serving as a source for the publications I publish simultaneously with my exhibitions or projects. In my productions, I focus on the concept of identity and the determining factors that play a role in its existence, while considering its influence on society. Over the years, this method has started to evolve into storytelling with the constant change of current day agenda and events. Therefore, my work process is continuously evolving like putting a comma after each sentence upon writing the never-ending story my life.
Since 2015, we have formed a relationship with Melek that involves different layers and dynamics such as being an artist, a collector, a friend and a colleague at the same time. And eventually, in 2018, we established border_less. In fact, I should say that the closure of Rampa Gallery has initiated this cooperation and our desire to create something together.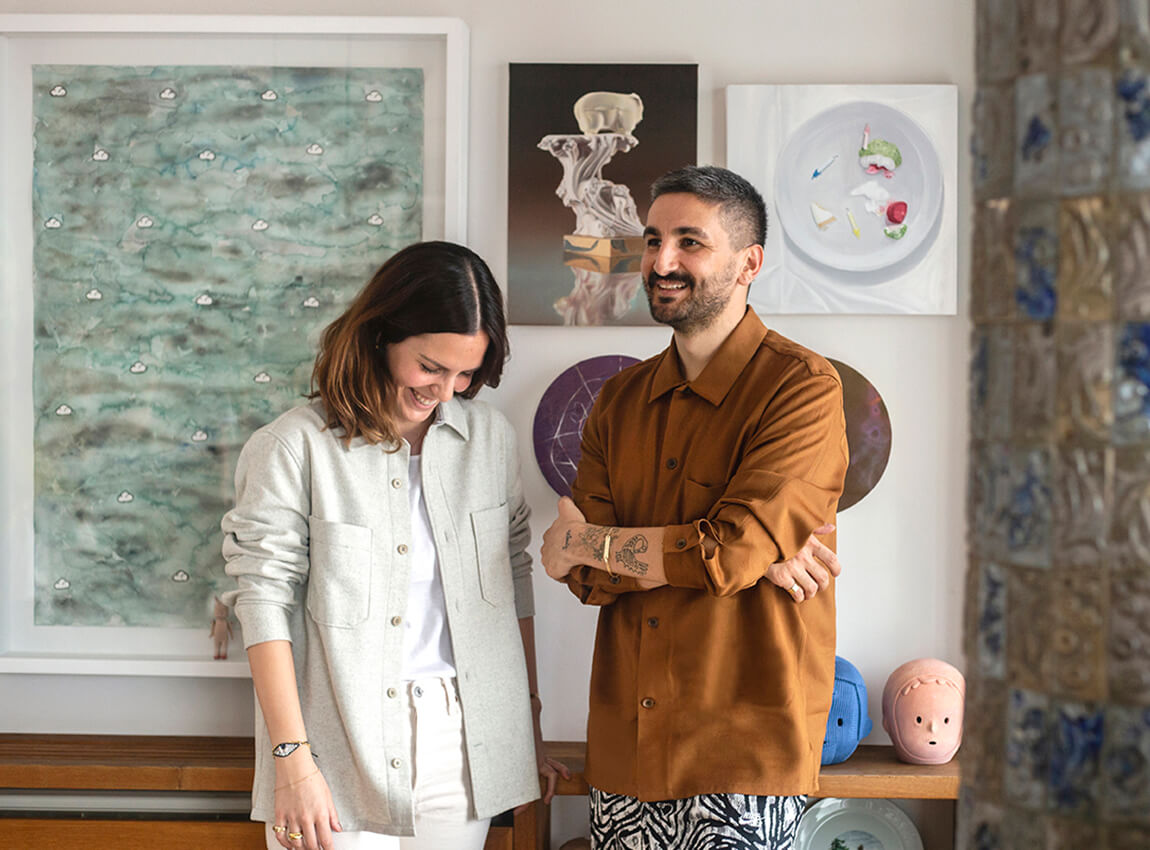 Actually, I have a question in this regard. Could you tell us a little bit about border_less and ARTBOOK DAYS?
Huo: As I mentioned before, since 2015 we have developed a close friendship with Melek that has different layers and dynamics. We often visit exhibitions, go to artist talks and attend workshops together. Naturally, this led to the development of a stronger bond.
At some point, we started to think about the ways we can reflect and realise our connection in practice, and create a resource for writing as we constantly share what we read with one another. As you can see, there has always been a partnership between us.
"Ultimately, we established border_less in 2018 with the aim of taking this relationship further and creating an archive where we can share both old and current articles. In fact, at border_less, we work with art professionals whose ideas and opinions we highly value and trust, and whom we believe can offer their contributions by writing about what they have in mind."
The articles on the website are mainly shared in English and Turkish. However, a different language option is added occasionally, depending on the country that the artist is originally from and the content of the exhibition itself. Technically, there is no limitation on the length or the content of the text, which I believe is evident from the name of the platform. Then came ARTBOOK DAYS. Would you do the honours, Melek?
Melek: ARTBOOK DAYS came to the forefront exactly one year after the online platform border_less was established. As a starting point, I think we can take Huo's books that are based on his exhibitions and collaborations as a basis. Moreover, the 2019 "Paris Ass Book Fair" that Huo attended has broadened our horizons. Afterwards, Huo and I started looking for ways to transform this online platform that we have. We thought about whether or not we should engage in this very business, considering the lack of art book-related activities in Turkey and found ourselves establishing ARTBOOK DAYS with great excitement.
"In January 2019, we reached out to our close circle and exchanged ideas. Shortly thereafter, we held our first ARTBOOK DAYS event, bringing together book-producing artists, galleries, institutions, associations, foundations and museums."
Our main purpose here was to see what types of content was produced by each group and how fruitful that collaborative effort could be. Therefore, the event we held in the first year had no clear boundaries. Although the event was held for the first time, we have seen that there is a serious production in this field and people are very excited about this subject. In addition to the event, there is this funding opportunity for the publishing artists called "border_ less Book Fund", which we are most excited about and would like to see it thrive. We make an open call before each edition of ARTBOOK DAYS and with the annually-changing jury we select the winner of that year and announce it after the event. The fund was 10.000₺ in the first year, 15.000₺ last year and for this year we decided to keep the prize value the same amount.
Is the list of participants by invitation only or do you accept applications?
Melek: Since we were newly established at the time, the participant list consisted of our acquaintances, and there was no application system. In the second year, we started taking applications and received good feedback. However, due to the pandemic, we had to cancel the in-person event, and we organised an artist-only Pop-up event, instead. Our application process for this year has already started.
Would you like to talk a little bit about border_less Paper?
Huo: Since ARTBOOK DAYS is an in-person event, it attracts more attention and turns into an interactive event for both participants and visitors. However, since the literacy rates in Turkey are extremely low, our online side doesn't receive much support on an individual level. As we mentioned before, we don't receive any institutional support other than the Book Fund events. We created border_less Paper 1 and 2 by inviting the artists who participated in the first and second editions, in order to pay the copyrights of our current and previous artists. The income obtained from this covers the royalty, translation fees and website costs during the year.
Melek: It gathers the works of 10 artists. We printed 500 copies of the first one and 300 copies of the second. In both issues, the first 50 editions are signed by the artist. You can visit the website www.border-l-e-s-s.com to purchase.
You have announced the next ARTBOOK DAYS. It will be held in Bilsart. What awaits us in this year's edition?
Melek: This year, ARTBOOK DAYS will take place at Bilsart May 7 through May 9. We made the announcement and started receiving applications through the website www.border-l-e-s-s.com. Another rich program awaits us this year.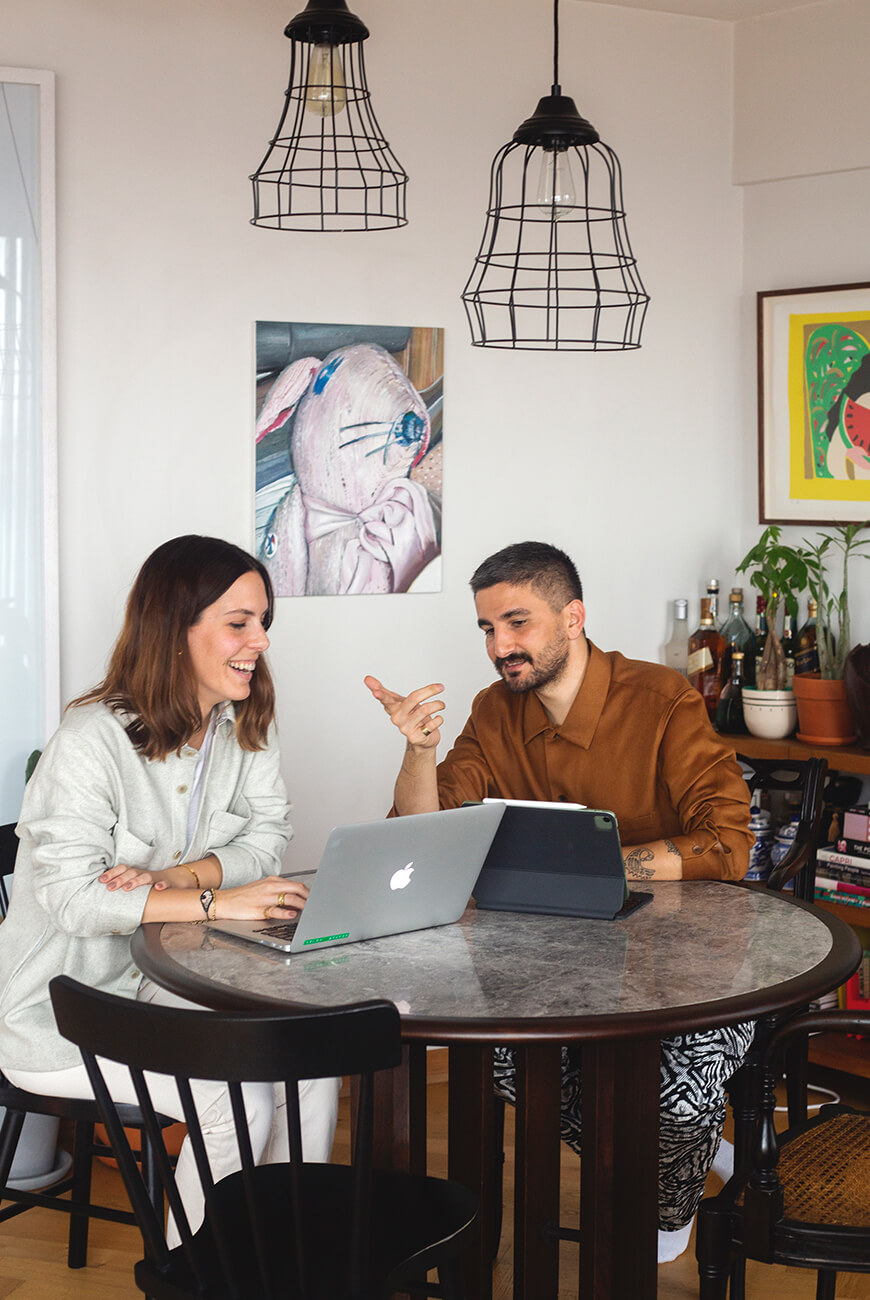 There is actually a format for border_less ARTBOOK DAYS that you have created in the past 3 years. But do you think there is still room for improvement? Perhaps, more goals that you are aiming for or that you haven't achieved?
Melek: We actually want to organise an event that focuses mainly on artists' books. In the first event, as we mentioned earlier, galleries and institutions promoted their exhibitions via catalogues and brochures, which was criticized by some. We approach this matter from a different angle, as the catalogues and brochures of the exhibitions are printed before the exhibition and a serious effort goes into making them. These catalogues and brochures are quickly retired after the first month of the exhibition; thus, it is quite valuable for us to have them recirculated through ARTBOOK DAYS.
Apart from that, we have a few workshop ideas in mind such as bookbinding – which we wanted to do last year, but could not, as the event had to be reorganised as a Pop-up event.
Huo: In the meantime, we regularly follow the art book fairs abroad. As Melek has mentioned before, I attended the "Paris Ass Book Fair" in 2019. We also participated in the Flat Art Book Fair held in Turin as border_less. There we represented both border_less Paper and the publications of artists who participated in the first edition of border_less Paper.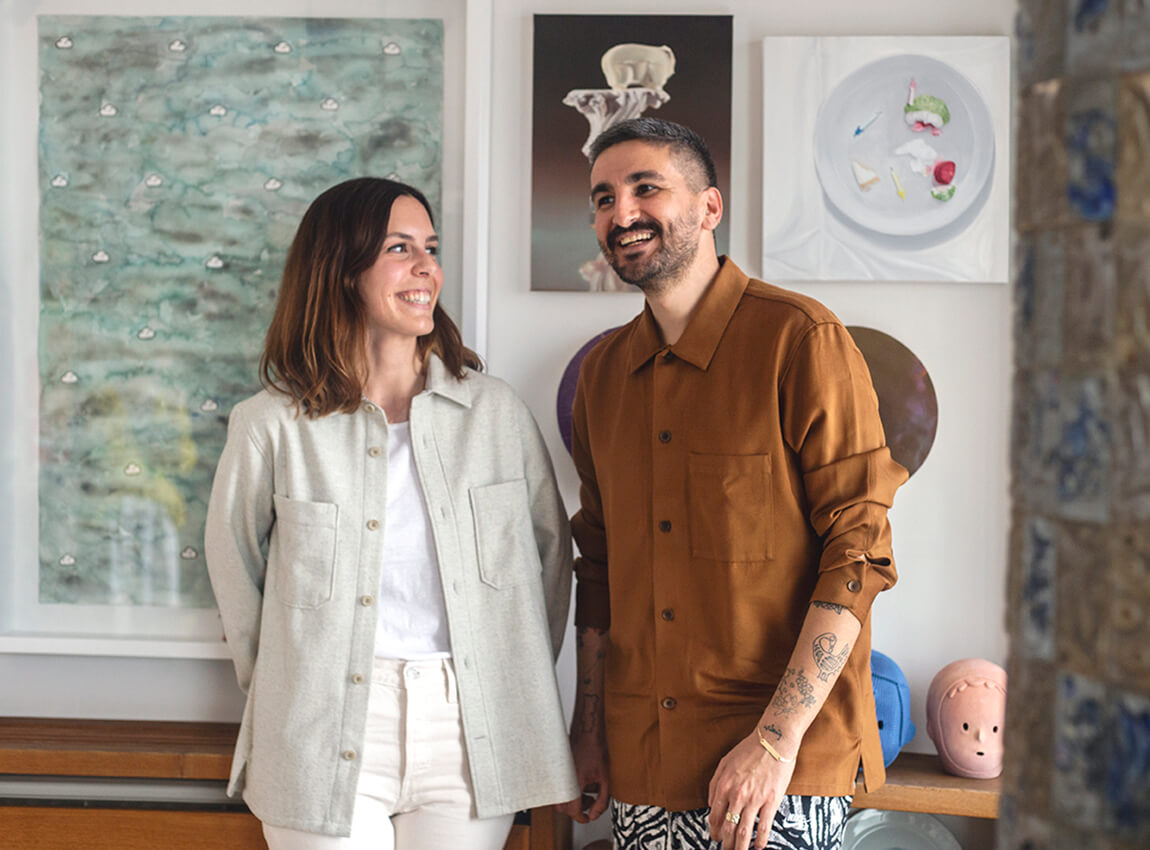 Could you share your thoughts on Bil's and its products?
Melek: Bil's website and social media accounts are quite informative about the brand and its products. I believe, they represent the brand identity well. I liked that Bil's offers some unisex models as well as models that are made from recycled materials. I keep looking to see which shirt I should buy next.
"When I visited the new Bil's website and social media account, the meticulous design gave me a serene feeling. It was like watching a relaxation video. I could feel the texture and feel of Bil's shirts just by looking at the photos. I must say that I'm impressed with your use of

recycled materials."

 – Huo
What do you think of our Copenhagen shirt you're wearing, Melek? And you, Huo, what do you think of our Oslo shirt?
Huo: The colour is so strong that I feel close to the earth.
"Wearing this shirt, I feel like I'm ready for any occasion. I can wear it day and night, in any situation. Plus, it's warm! It will be one of the signature shirts in my closet." – Melek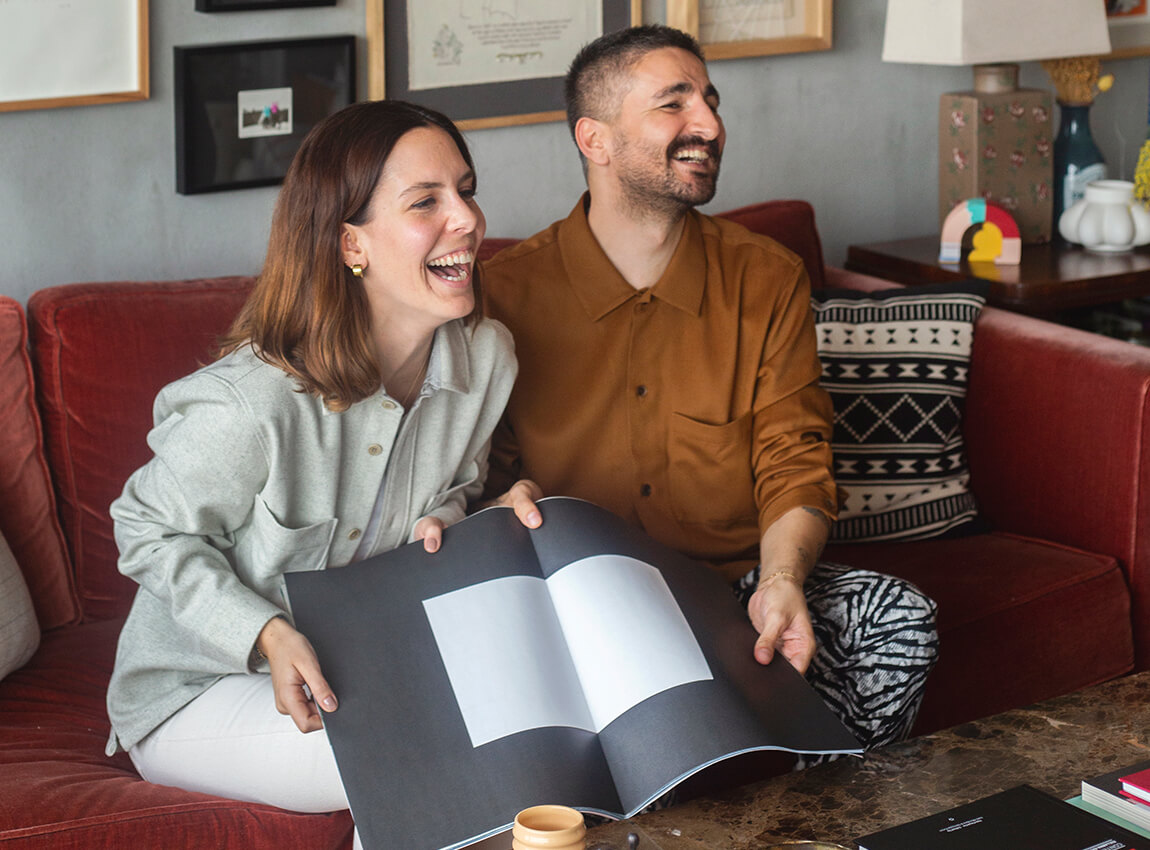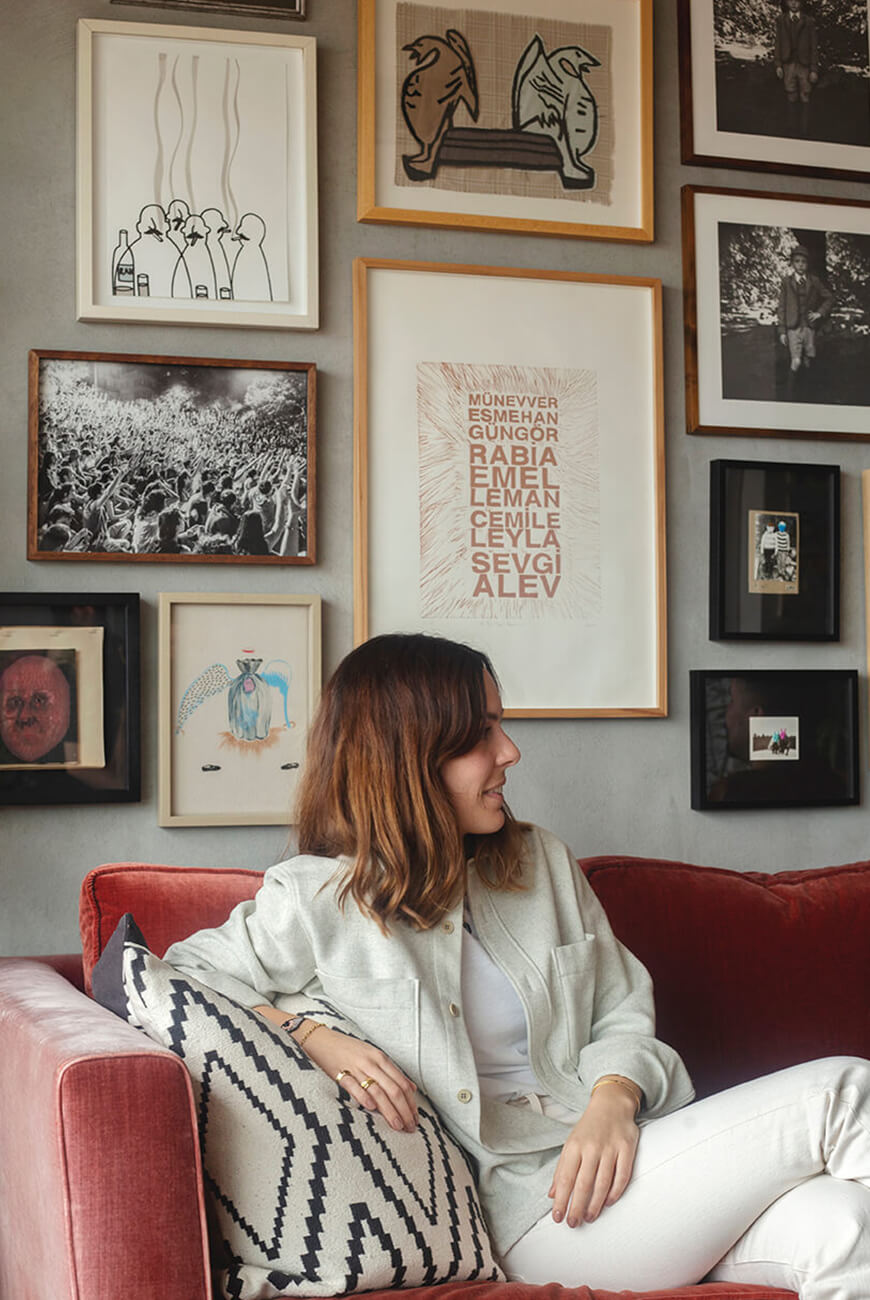 What was the last book you read?
Melek: Female Persuasion by Meg Wolitzer and Best Wishes by Yapı Kredi Publications (YKY), a book on the correspondence between Elif Kamışlı and Volkan Aslan.
Huo: Silinir Ayak İzleri by Behçet Necatigil and Dear Laurie, Dear Gülşah by Gülşah Mursaloğlu and A. Laurie Palmer.
What are the 3 things you can't live without?
Melek: One of them is definitely Huo. 🙂
Huo: Melek, Sky and Selim. 🙂 I wish it wasn't limited to three! Because my list would be longer. I don't want to be content with less, I am all for being limitless. 🙂
What motivates you?
Melek: Traveling, and exploring new places have always inspired me, as does meeting with artists and talking about their works and creative processes.
Huo: I can get inspired by anything that touches my heart, leaves a mark on me, penetrates and nourishes me. There are no limits! My source of inspiration might be an object, a place, a living thing or the story of that living thing.
What is the sentence you keep repeating to yourself that reflects your philosophy of life?
Melek: Last year has had a significant impact on this, for sure, but I find myself to be always grateful. I hope I feel the same way in the future!
Huo: It's not quite a "power sentence", but I keep reminding myself that I don't have the luxury of feeling bad or depressed.
If you weren't living in Istanbul, where would you like to live?
Huo: I went to Paris once for business. You can walk for hours on its streets; makes you feel alive. 🙂
Melek: For me it's London. It was the first city I visited when I was a kid and it's still one of the cities that I visit the most. Every time I go, it feels like my second home.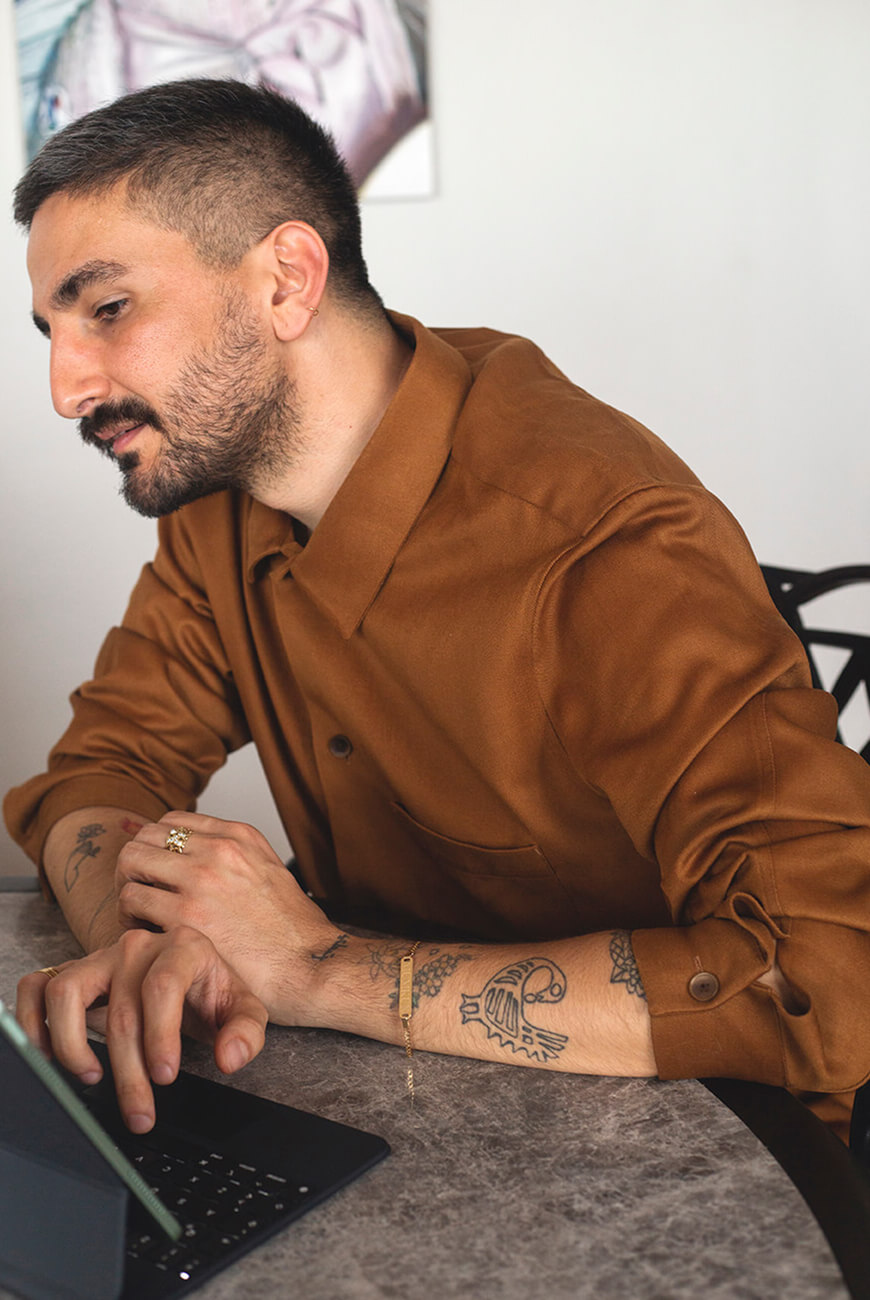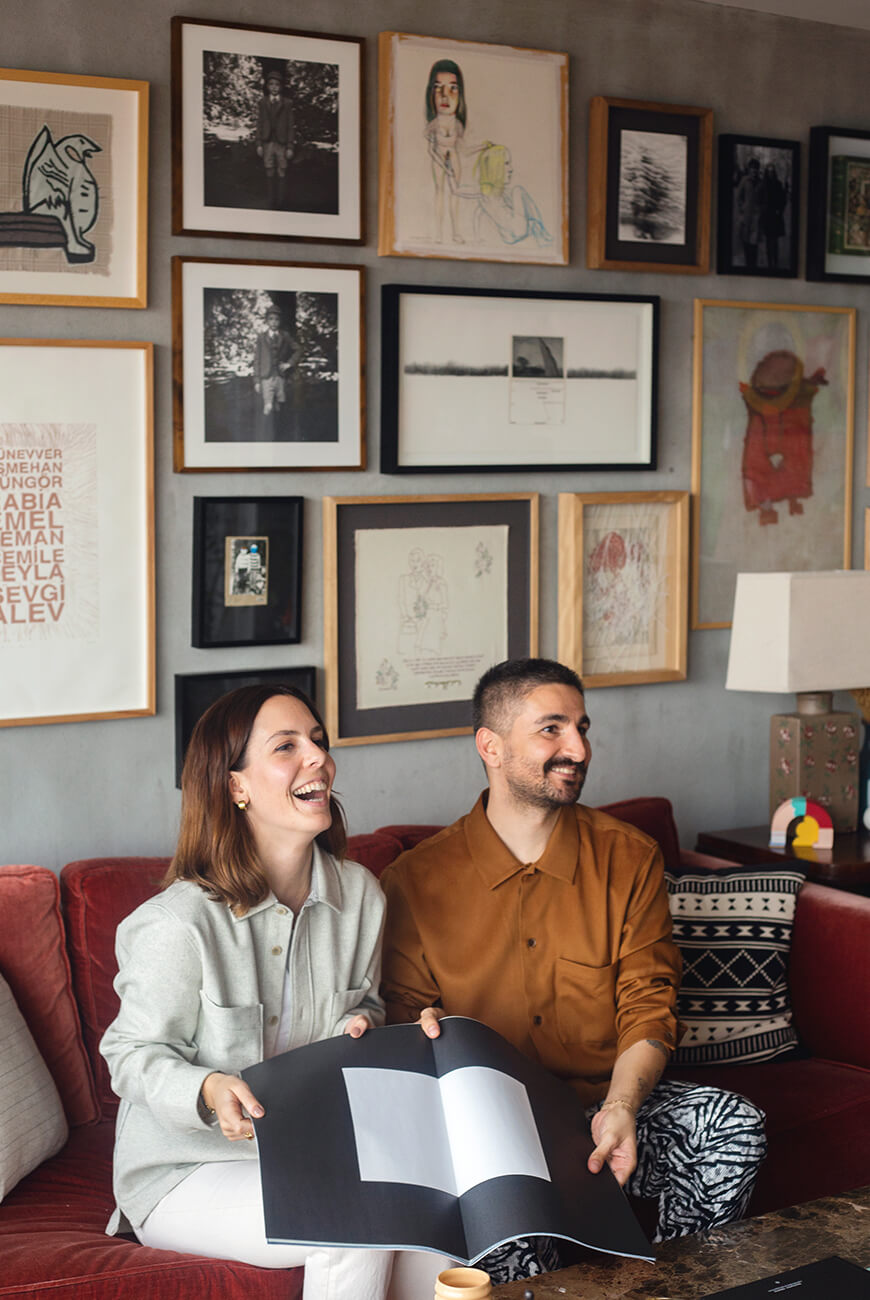 What is at the top of the list of things to do before you die?
Melek: I want to travel a lot and visit the cities to which I have not yet been. 🙂
Huo: I would like to make a press release. 🙂
What does wearing a shirt mean to you? What is its place in your everyday life?
Melek: Comfort matters most to me when it comes to clothing. Thus, I usually choose to wear a shirt. I can combine a shirt with anything; but of course, the fabric, cut and colour are the determining factors. In my opinion, a shirt represents comfort and integrity.
Huo: Wearing a shirt, I feel comfortable and stylish at the same time. I usually don't put much thought into matching my outfit. I have a rather mismatched style of dress, like wearing clothes with rich patterns together. But if I feel good in myself, I believe that the same energy is reflected to those around me. And I believe that represents the true power of the shirt.